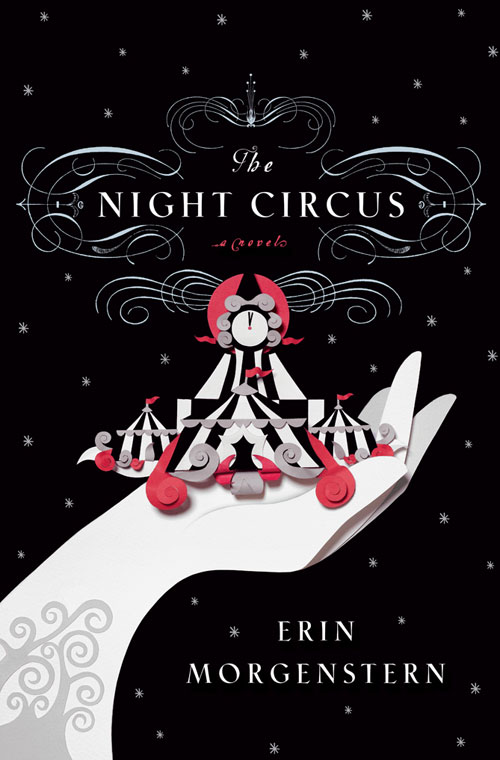 This Book of the Month is The Night Circus by Erin Morgenstern! Though maybe you just read my monthly wrap-up and already knew (if not, maybe you should go read my monthly wrap-up at least for the announcement of the winner of the last giveaway).
As this month's Book of the Month (a title I give to the best book I read each month), I'll be giving away a copy. Before you think 'maybe not', you should check out my review. I hope you find it convincing. The Night Circus really was gorgeous and magical.
The same details as last time stand:

- Open to all followers.
Think of it more like a subscription to more of these giveaways if you're scowling at this hoop I'm making you jump through here.

- Open from now until the end of the month, when I'll announce the winner in my wrap-up.
- Check out my privacy policy on my policies page for promises of not misusing any of the information you use in entry.
- Fill out this linked form or the one embedded below. Whatever suits you.
This giveaway is now over and the winner has been announced.