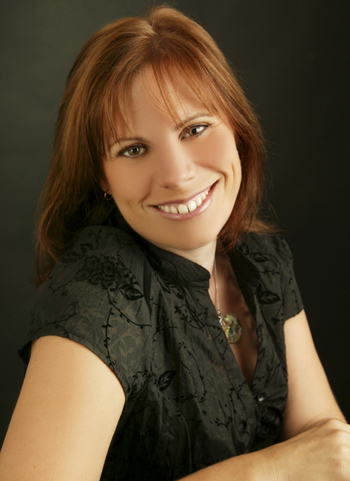 I'm lucky enough to be hosting Lara Morgan, author of the Rosie Black Chronicles, here as a stop on the blog tour for the launch of the second Rosie Black book, Equinox (you can check out the tour schedule here or follow the Facebook page to stay updated on new tour posts).

I got the chance to ask her a couple of questions about the Australian settings of her books:
What made you choose Perth as the backdrop for the Rosie Black chronicles, rather than a fictional setting? What effect do you think having a dystopian version of a real city rather than a fictional one has?


I wanted to write about the real world and especially to explore the possible changes that could come about due to climate change. And I especially wanted to set the books in Australia and a place I knew well – Perth – so I could explore what might happen locally in a post climate change world. My previous books had also been fantasy, based in a world of my own creation, so I wanted to do something completely different from what I'd done before. I've had some interesting comments from people living in Perth who after having read the book wanted to tell me it made them look at little differently at their own city. So I think using a real city rather than a fictional one gives a particular resonance to the story, especially for those who live in Perth now.



What, aside from simply being set in Australia, do you think gives the backdrop to the series an Australian feel?


It's really in the details, the descriptions of place and heat, the lack of water. I added the scents like eucalypt or the dry heat, the mention o
f the great spaces between towns to the north and the contrasts between Newperth and the Gondwana Nati
on lands. Giving it an Australian feel was not something I overtly strove to do, but something that I wanted to come out subtly. It's the little things that will set it in place.
Have you heard thoughts on the Rosie Black chronicles from international readers? Do you expect that the familiarity with the setting has a large effect on how the story is viewed?


I have had people ask if it's available overseas, but as it's not yet published outside Australia or New Zealand I haven't much contact with international readers. I hope eventually I will though! And I don't think a familiarity with the setting is going to influence people's view of the story because while the setting is important, at its heart it's Rosie's story. It's about the characters and what happens to them and how they deal with what is thrown at them.
Thinking about where the world in general is headed scares me. How did you find imagining the actual city you're from in such a decayed state? Do you view it differently now?


I had a great time tearing down and rebuilding Perth! I love ruins and decay and had no problem at all imagining all kinds of terrible things to do to it, and then ways to create a different city in the same spot. Much of the world of Rosie Black comes from my similar fear of where our planet is going so it was actually quite satisfying to show what could happen to our familiar places if we don't do something now
. As for how I see the city now – well sometimes I do look at it, particularly the river, and picture which parts of Newperth might be where, but generally I have no problem separating the now from my imagined future. I'm glad I live in the Perth now – in Rosie's world you can't find a decent coffee shop for love or money!


Thank you Lara for stopping by!

Here's some more info about Equinox:

Published by Walker Books on the 1st of November, 2011.
It's Rosie's seventeenth year and she's starting her first year at Orbitcorp Academy, but it's not going to be all parties and pilot training. Helios hasn't forgotten her – and she certainly hasn't forgotten them. Bent on revenge Rosie is still working in secret to try to take them down.
But a terrible miscalculation will send Rosie once more on the run, this time into the unknown lands of the north, Gondwana Nation, where word has it Helios is building something big.
There will be a new friend and a new boy – the handsome and wealthy Dalton Curtis – who will surprise Rosie with a secret she can't begin to guess. And Pip will return, but how does he feel about Rosie, and where has he been?
Pursued again and on the run, Rosie might not have time to find out all the answers, but what she will learn is that a capacity for evil can be equalled by a capacity for good - and she will be forced to make a choice that will change her future forever.

Tomorrow you can find Lara at
She Known As Jess
and
Little Elf Man's Random Thoughts
.